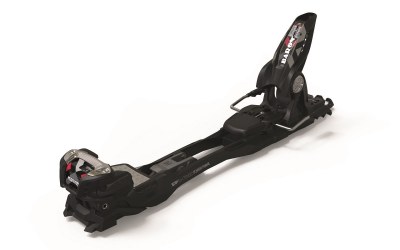 2020 Marker Baron EPF 13 Large 110 mm Brake
$379.00
MSRP: $445
As the lighter, more nimble cousin to the Duke, the Baron has earned its stripes as a favorite amongst big mountain, backcountry enthusiasts. The Baron EPF features the Extended Power Frame (EPF) previously found only on the Duke.

Boot Sole:
Small - 265 mm -320 mm
Large - 305 mm - 365 mm

Specifications:

DIN Range: 4 - 13
Boot Sole Compatibility: ISO 5355 (Alpine), ISO 9523 (AT)
Stand Height w/o Ski: 22 mm
Toe System: Triple Pivot Elite
Gliding AFD: Stainless Steel, Height Adjustable
Step-in Heel: INter-Pivot 2
Weight: 2750 g (Small), 2780 grams (Large) per pair.