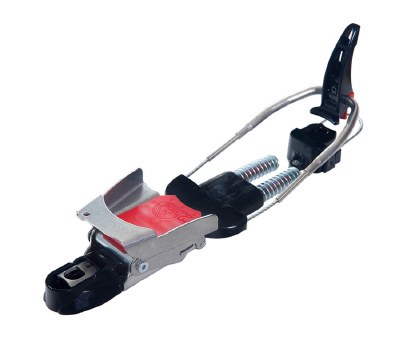 Add-ons
22 Designs AXL Binding Small 2024
$449.95
MSRP: $449.95
The Axl Telemark binding sports a bombproof 6-hole mounting pattern, long-lasting chrome die springs, and a front assembly built of tough stainless steel. It gives you adjustable, exceptional power, but tours effortlessly. Try it and you'll love it!

Features

The first free-pivot binding with three cable guide positions. Optimize your bindings for your skiing style and snow conditions.
Super durable: 2000 lb test cable attachments won't break, toepiece forces transmitted steel-to-steel.
Over 2" of spring travel for smooth action and durability.
The spring-loaded HammerHeel is the easiest to use climber available; Flip it up or down with your ski pole. Climbing bails available in 3 sizes, standard bail included.
Cables routed underfoot for maximum control; plastic boots flex at the bellows instead of tip-toeing.
Ultra-secure mounting pattern.
Riser height: 1.1" or 28mm at rear, with a 2 degree ramp.
Pivot location: directly under pin-line.
Weight: 3.9 lbs per large pair, 3.8 lbs for small.
Size Small for Mondo 25.5 and under, Large for 26 and up.
2 Year Warranty.
Made in the USA.